Microtech Assists with Prototype Development
Every project that comes through our doors has one thing in common: a prototype. From the smallest medical tools to the largest aeronautical parts, they all begin with thorough planning, testing, and development. Usually, this process is done off-site and not sent to a welder until production time. Not at Microtech. We are trained to work with design engineers to assist in the development phase as well. 
Our team has the ability to cut, hot puck, polish, and analyze welds. We also have a specially equipped Metallographic Testing Lab where we can determine the depth of penetration, porosity, and analyze the grain structure of various parts. This ensures that the part will adequately hold up to the stresses that it will endure during its operation. 
To do so, the Metallographic Testing Lab is home to several state-of-the-art LECO machines:
LECO MSX205 (Cutting)
LECO Spectrum System 1000 (Polishing)
LECO PR-25 (Hot Puck)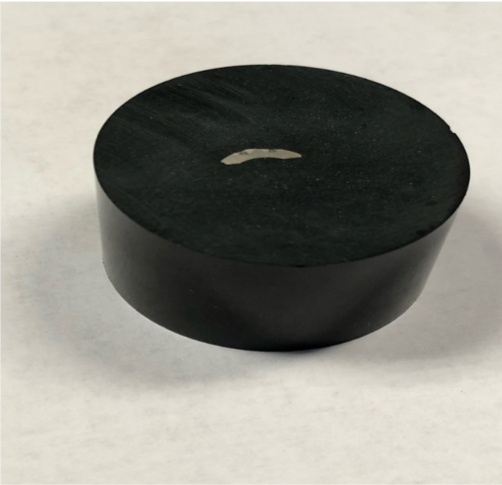 Hot Puck
Microscopic View of the Pucked Section 
Being able to analyze welds in-house saves customers time, money, and hassle. They no longer have to rely on a third-party service that can take weeks to finish their work. They also save on shipping costs. Instead of having to mail out every new part they work on, the labor is all done in-house. Most importantly, having the ability to cut, section, and analyze parts out of each batch helps to ensure proper consistency. A better product, less work, and a cheaper price tag? It's just one of the many reasons why Microtech has lead the industry for over 20 years. 
If customers require a third party to analyze weld specimens, we have recommendations that can be provided. Unsure of which welding method is right for you? We are happy to test and analyze different methods to give you an in-depth look at what the results would be with each process. Simply visit our Contact Us page to get started.