Our greatest asset is our people and our culture. Our team possesses a diverse set of skills, deriving from a wide array of manufacturing areas and industries. We have a passion for the quality of your parts and a desire to solve your toughest joining challenges.
Our Team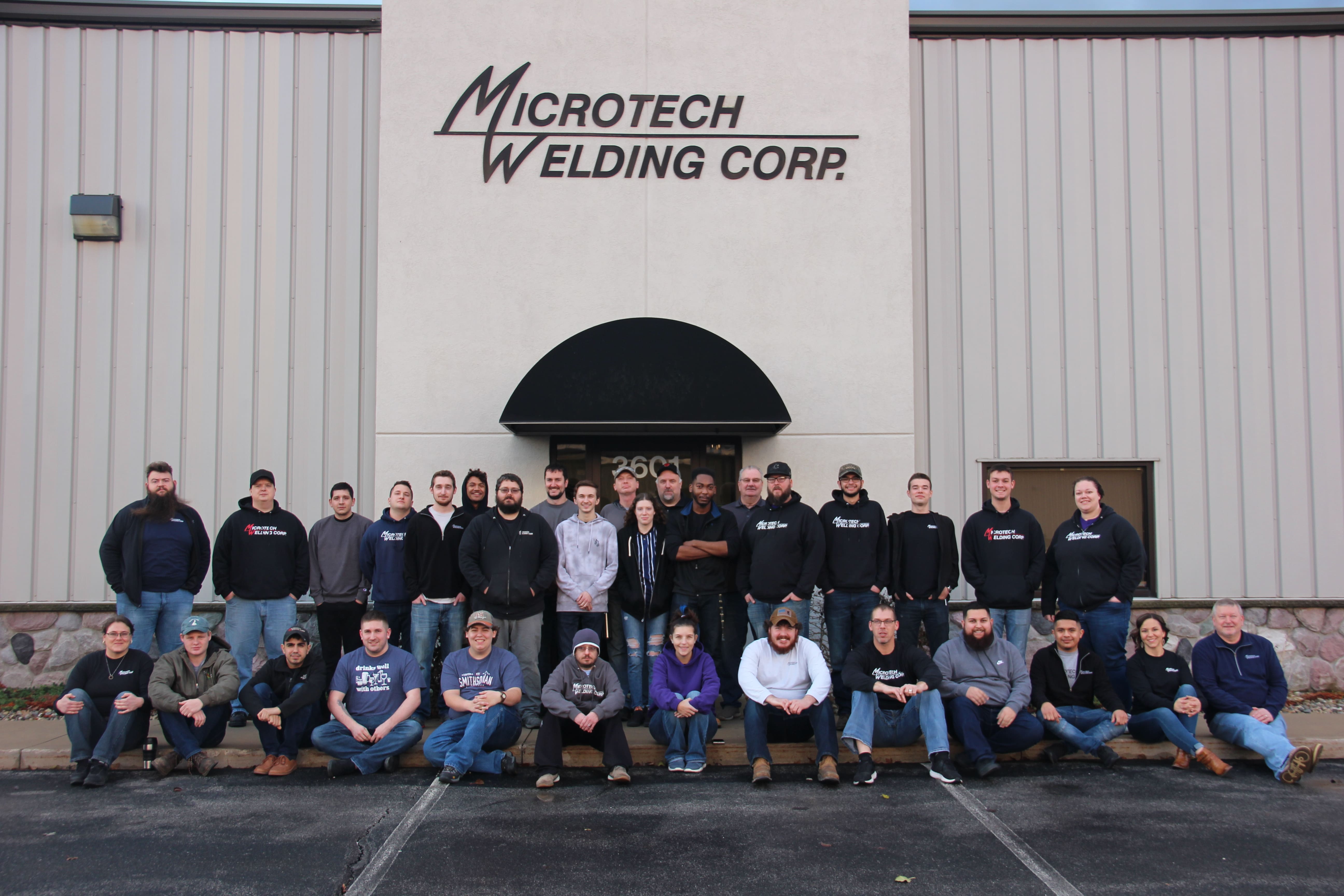 Matt Wojewuczki – President // Matt has a Mechanical Engineering degree from the University of Michigan in Ann Arbor in addition to an MBA in Finance from Western New England College.  He has over 30 years of experience with manufacturing and supply chain, including both corporate and consulting experience.  He retired as a Lt Col from the US Air Force in 2013.

Doyle McCauley- Vice President  // Doyle has dedicated his career of 25+ years in Two Step Distribution with emphasis on customer growth, retention and satisfaction. He attended Ball State University in Muncie, Indiana studying Marketing. 
Bob Christman – Founder/ Advisor/ Welding Metallurgical SME //  Bob has over 45 years of experience in the welding industry and embodies the entrepreneurial spirit.  He has served on the boards of welding organizations and has consulted on for all types of welding and design questions.
Mike Zehner – Production Manager // Mike has 38 years of experience in the welding industry and was a welding instructor at Anthis Career Center for over 25 years. He attended Purdue University in West Lafayette Indiana studying Mechanical Engineering Technology. He also serves on advisory boards for welding educational programs.
Ted Dienelt - Operations Manager// Ted has over 20+ years of experience in the operations and supply chain management industry.  He has worked in a variety of manufacturing verticals, including retail, manufacturing and distribution.  Ted graduated from the Indiana University Kelley School of Business in Bloomington.

Don Laukhuf- Quality Manager //  Don has 40+ years in transportation and manufacturing in the positions of Plant Manager with training in Kaizen and Lean Manufacturing and Project Manger on customer projects in the Aerospace, Automotive and Agriculture market place. Don transitioned to Quality in 2000 and became a ISO 9001:2000 RAB certified auditor in 2001 updated to ISO9001: 2008 and 9001:2015 and in 2014 completed training in Process Validations, Principles and Protocols.
Terry Lockwood - Manufacturing Engineer // Terry has a Design Engineering Technology degree from Trine University in Angola Indiana.  Terry has spent much of his career in Microtechs metallographic weld sectioning lab as well as working closely with the quality, inspection, and manufacturing departments of the company.
Adam Bandor – Warsaw Production Lead //  18 years of experience

Adam Miracle – Metal Section Lab Lead // 14 years of experience
Ben Jensen – Tool and Die Repair Lead //  23 years of experience
Mary Elder – Controller // Bachelors in accounting // 15 years of experience