Quality Management System
Quality is at the core of what we do at Microtech…it is part of our culture. 
The goal of our quality management system is to continually improve our production, as well as ensure the highest quality end product to our customers. This system entails quality objectives such as management reviews, employee training, internal audits, machine maintenance, tool calibration, process sheets, lean manufacturing, five s, Kanban, kaizen, and process validation.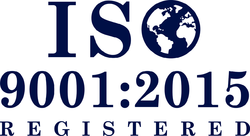 Microtech has developed and maintains a Quality Management System in accordance with ISO 9001:2015 standards. We hold quality to the highest of importance, while fulfilling our customer's needs in a timely fashion.