Investing in Quality for our Customers
Microtech Welding has recently invested in in new measuring and testing equipment to pass on additional value to the products being welded. This investment consists of digital calipers, dial calipers, and digital micrometers that will enable our employees to make more accurate measurements and sustain our high standards of quality. Here at Microtech, we strive to equip our employees with the tools they need to succeed. This includes access to height gauges, dial indicators, torque testers, an optical comparator and fillet gauges.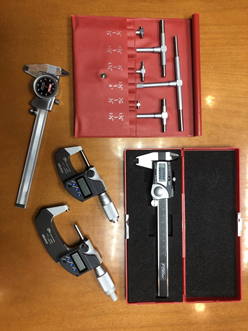 We have also invested into a Mark 10 Force Gauge that allows us to pull test parts to give our clients assurance that our welds meet our clients' standards. With the Mark 10 Force Gauge, we can weld a single sample of a welding batch as proof that our settings and configurations are in line with the customers specifications.